I've never watched a full episode of Phil of the Future, and I don't find it particularly appealing or anything.



Sometimes, though, when it's on, I'll watch it for a few minutes. At first I thought it's just because I think Brenda Song's kinda cute, but actually, I'm waiting to see Phil hit a female.

Now, I don't particularly enjoy seeing men hit women, but thanks to Booster Gold, I now expect it of every male who travels to our time from the future: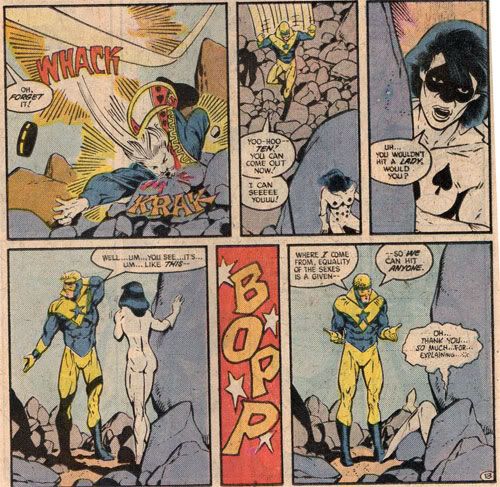 So yeah, maybe someday I'll see this on Phil of the Future. Here's hoping!